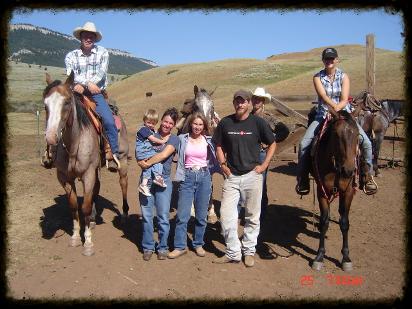 "Whitney lived on my ranch in 2006 and took many colts from untouched to finished ranch horses in that duration. She is a hard working, committed individual who will go far in the horse industry." - Ken McNabb


Left to Right: Ken McNabb, Trent and DeeDee McNabb, Aubrey Innes, Nathan, and Whitney at the TX Ranch 2006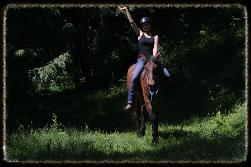 "
Whitney has been my trainer for over a year now. I came to know her from the Mustang Yearlings Washington Youth program, which is also where my horse comes from. She helped my very successfully start my young mustang under saddle. I am so pleased every time I leave a lesson because not just my horse improved, but I did as well. She is so knowledgeable not just about riding but about horse behavior and thought as well which helps her to coach and guide through problems properly. She is very encouraging but I also feel very challenged in my riding. I always trust that she knows what is best for me and my horse. I would recommend this knowledgeable and talented horsewomen for training or any other needs." - Emma K.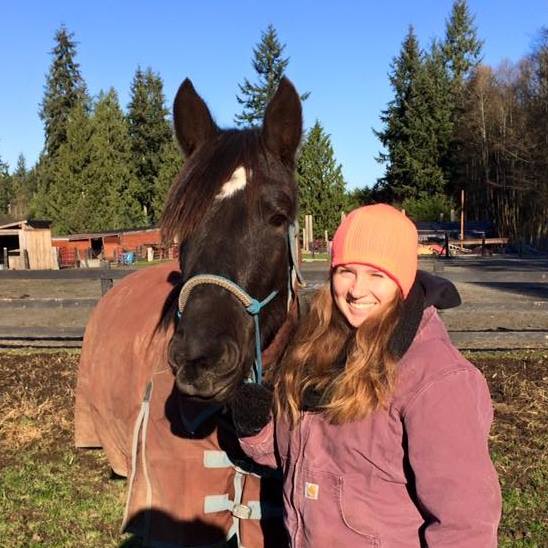 I hired Whitney over the summer of 2016. I had left my 3 year old, mustang mare for 9 months, while I was at college. When I returned in June, my horse desperately needed a manners refresher. She had only been handled to get her hooves trimmed, and when I was home for the winter and spring breaks. Needless to say, my horse—who has always been pushy—became an absolute, headstrong, nightmare. I tried to work with her myself, but realized that I could not be consistent enough, and that I was not experienced enough to deal with the potentially dangerous attitude she had. I was incredible frustrated with my horse, and she, in return, was just about done with me.
I'd met Whitney through the Mustang Yearling/Washington Youth program, and was incredibly impressed by both her achievements with mustangs, and her talent for affectively making a connection with horses. I was hesitant about hiring a trainer, as in the past I had dealt with ones who had abused my horse because of her attitude—elevating frustration on both ends. Another trainer didn't want me to have contact with my horse, or be apart of her training at all.
I dropped my horse off at Whitney's facility on the first of August and Melody (my horse)'s training began right away with Whitney evaluating how she and I worked together. Within minutes, Whitney had an idea of what needed to be done, goals to set and an outline of how we all were going to achieve those goals together. Within a week, I had a completely changed horse. I came back out and was met with a horse that was in good condition, and much more relaxed than when I had left her. Whitney clearly explained what she had been doing, and gave me lessons on how to work with my horse. I learned that I had been asking Melody to do maneuvers too quickly and too harshly. Over the course of the month, I was able to be apart of my horse's journey every step of the way—and saw a dramatic improvement. Before, I could not trust my mare in the hands of anyone without horse experience without the fear that she would drag them around everywhere. Now I can let novices use her to learn how to work with horses.
I am incredibly thankful for my horse's time with Whitney Campbell. My horse and I gained a lot of confidence, training and respect for each other through her program. Whitney knows that every horse and owner is different, and can skillfully tailor a training program that works for each individual client. Whitney was consistent and gentle, and has found a way to be assertive, without being abusive. She has a calm, halcyon demeanor and just understands horses. Whitney also has impressed me by continuously following up on my horse's progress. I moved my horse down to California where I am attending college, and even though I'm a thousand miles away, Whitney checks in with me monthly, and is always available to listen to my problems and give advice over the phone or email. The only regret I have is not hiring her sooner! - Olivia R.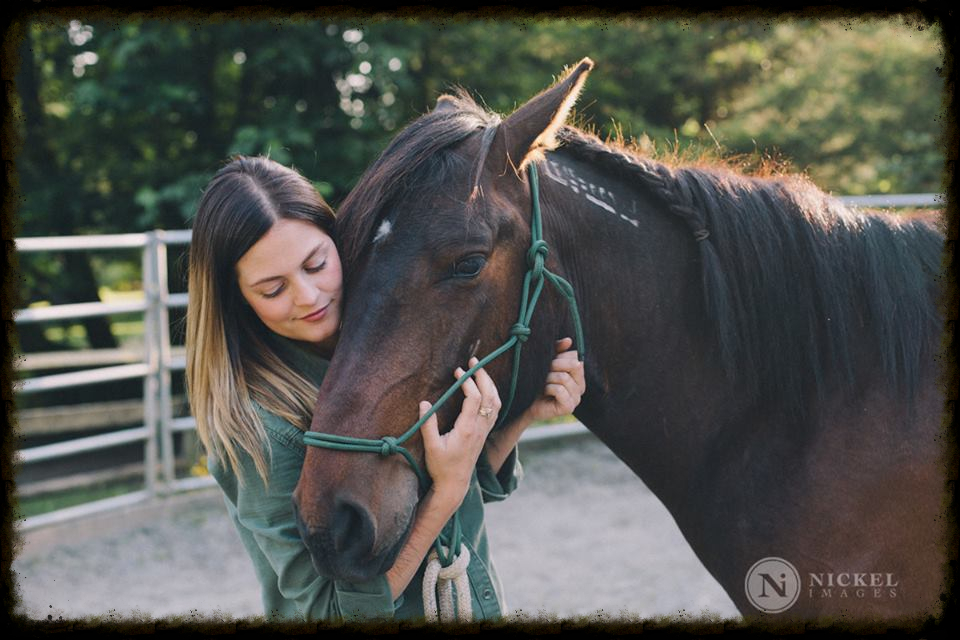 "I started working with Whitney when I realized I was in over my head with a wild untouched mustang I had for a 100 day competition, and didn't know how get the breakthrough we needed. Within minutes of Whitney watching me and my horse she was able to identify what I was doing wrong, and we had a major breakthrough that same day. She ended up spending time with me and my horse for the next 2 months- I was able to start him under saddle and compete- placing in the finals. She has the patience and kindness needed to help both horse and human, and always gets to the root of the problem, not just the symptom of a problem. It's clear she's passionate about educating her clients and helping them become better horse people." - Rachel N.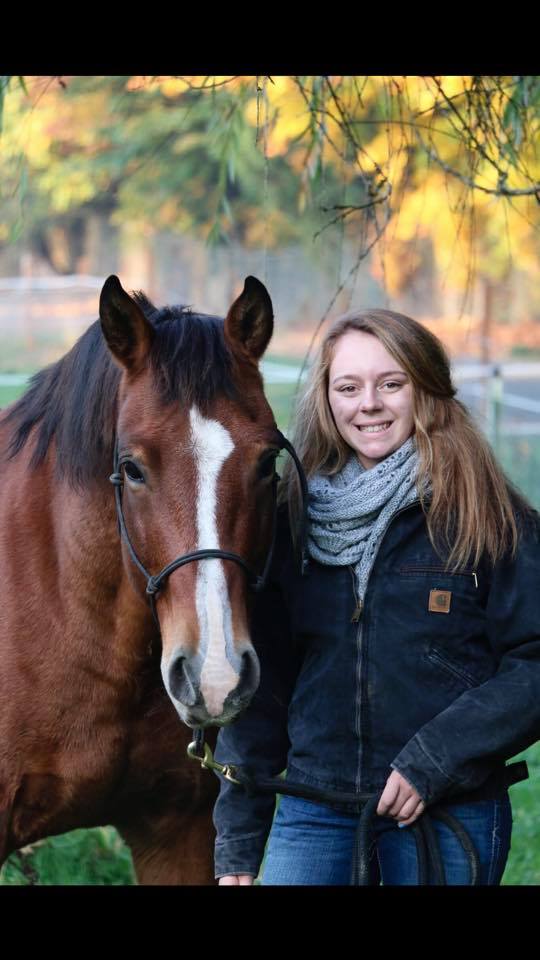 "Watching Whitney work with unbroken or difficult horses, I have seen a new perspective of horse training. I have seen Whitney be given horses that have previously been given up on, and in a short period of time, Whitney has completely softened and given full guidance to those horses through training. Within the past six months, I have seen Whitney successfully start eight horses; six out of the eight are Mustangs. I have never seen her give up or give in to a horse. She values each and every horse's needs and learning styles. As a trainer, I have also realized Whitney does not just help these horses, but helps the owners as well. She gives them the confidence to achieve their goals and strengthens the connection with their horse, as I have experienced this myself. "- Ashlyn S.